Director's Message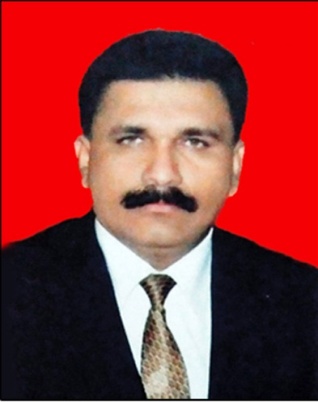 Bharati Vidyapeeth (Deemed to be University) is recognized by Government of India. All the programmes are approved by UGC and respective statutory councils. Bharati Vidyapeeth (Deemed to be University) has established academic excellence and offers programmes in innovative and emerging areas, presently has 29 constituent institutions, including three research institutes dedicated exclusively to research. BV (DU) accredited "A+" Grade (Third Cycle) by NAAC in 2007. BV(DU) given a Category-I Deemed to be University Grade by UGC and 63rd Rank among Universities by NIRF-2020. Bharati Vidyapeeth (Deemed to be University) is multi-campus and multi-disciplinary and is catering to the needs of Urban and Rural students, Bharati Vidyapeeth (Deemed to be University) has world-class infrastructure and facilities, launched several innovative academic programmes, best teaching-learning processes and has entered into national, as well as, international collaborations.

Abhijit Kadam Institute of Management and Social Sciences is a premier leading institute in Western Maharashtra located in Solapur. The institute is approved by AICTE, recognized by UGC and is under the umbrella of Bharati Vidyapeeth (Deemed to Be University), Pune. It has a well-established history and prides itself for its academic reputation. Having been set up in 1981, AKIMSS has emerged as a citadel of learning and research with a symbiotic relationship with the worlds of business and industry.

We create an environment within which actionable learning takes place and thus provide the breeding ground for managerial leadership of the future. We presently offer Post Graduate Programmes MBA, MCA and Under Graduate Programmes BBA, BCA.

The institute has excellent full time faculty with a proven track record and a slew of visiting faculty who bring the experience of the real world into the classroom.

Our professionally qualified faculty is a right blend of academia and industrial experience and competent enough to make the budding professionals to be Industry Ready. The result is that our student molded in different Management and Technical skills, Competencies, Commitment and Self-discipline and will takes place with minimal effort in placements.
Dr. S. B. Sawant
B.Sc., MBA, MA(Eco.), M.Phil., Ph.D., GDC&A, PGDRD

Director